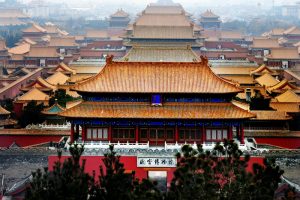 When having travel to China, you will feel regrettable if you don't pay a visit to the Palace Museum, which is also known as the Forbidden City. In order to have awesome experience there, just check out The Palace Museum travel guide in the follows:
Remember a principle, go from south to north, in order not to take the road!
A few key points:
The Forbidden City now only allows visitors enter into from the South Gate, and you can go out from the North Gate or the East Gate, so please keep in mind go from the south to the north!
In this circle of attractions, Chang'an Street is regarded as the boundary line. The north side is Tiananmen Square, the Forbidden City and Jingshan Park, and the south side is the other attractions. No matter where you go, as long as you enter this large area, you have to have at least one security check.
With these concepts, you will find:
If you want to visit all the classic attractions, it is recommended to go out from the front door station A, and pass the security check. It is also the most common way to go.
If you only want to visit the Forbidden City and Jingshan Park, it is recommended to go out from the entrance (A or B) on the northeast side of Tiananmen Square and pass the security check.
Generally speaking, although there are many security inspectors, the speed is still guaranteed, and it can be passed in about half an hour. Bring your ID card for a spot check.
If you are hungry, you can also come back from the northern part of the Forbidden City. From Donghuamen (East Gate), you can see that there are many delicious foods nearby.
If you only go to the Forbidden City, go out from the A or B entrance of Tiananmen East/West (the exit on the north side of Chang'an Street), and then go straight through the security check.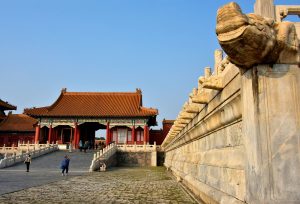 TIPS:
Closed day
Most venues are not open on Monday, don't come Monday!
In addition, there may be changes for tourists coming to Beijing on major holidays and anniversaries. It is recommended to check them in major official websites in advance.
Identity card
Be sure to bring your ID card. Without it, you can't go anywhere!
After entering the security checkpoint in this area, if you want to go to Tiananmen, you still have to go through another small security check, but the time will not last long.
It is strongly recommended that you rent an electronic teller when visiting The Forbidden City, it is just 20RMB.