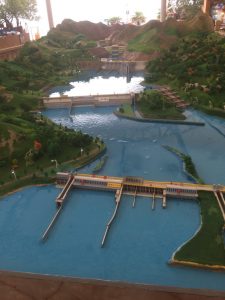 The scenery of the Three Gorge Dam is good, and it is free of charge now, but you need to pay the full ticket of the whole journey, and the round-trip ticket is 30 yuan. The downstream ticket for sightseeing car tour is 35 yuan, the ticket is 150 Yuan for the boat tour, but you can buy 35 Yuan tickets first, then go to the tourist attractions to add extra 30 Yuan to the staff for the boat ticket, which means that you just spend 30 yuan buying a boat trip ticket, and can also travel by car. The travel company's toll collection fee is high, you can choose to buy tickets directly from the attraction staff, it will be much cheaper.
China's largest hydropower station embodies the great creativity and wisdom of the Chinese people. It is also a great spectacle of human engineering construction. Green and clean energy provides a strong guarantee for the sustainable development of future generations!
There are more outdoor elevators in the Tanziling scenic spot, and the entire tourist area is free of tickets for Chinese people (as long as the 35-yuan scenic spot transportation fare). The large-scale equipment in the five-level ship lock, dam body and interception memorial park is very spectacular. This world's first water conservancy project is still worth coming! After driving through the Three Gorges Expressway, you need to obtain a driver's license, a driving license, and an insurance certificate to change the pass.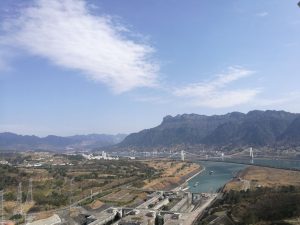 You can first go to the observation deck at the bottom of the dam, which is a good position for the good view of the dam. Then you can go to a position in the middle of the five-level ship lock, and look at the opening and closing water at a close distance, which is very shocking. Finally, you can go to the top of the dam. It seems that ordinary tourists can't get in. The Yangtze River is still beautiful on the top of the dam, whether it is upstream or downstream. In general, it is still very worthwhile to go.