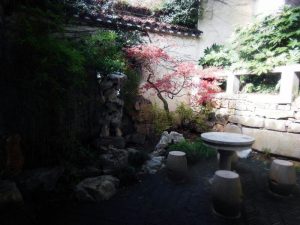 Although Tiger Hill is only a small hill, it has natural landscapes such as cliffs and gullies. It has also formed many cultural attractions because of the construction of the past. The buildings and plants in the garden set off against each other and have exquisite Jiangnan garden style. Here you can learn about the story of the Spring and Autumn Period, the landmark of the Yunyan Temple Tower.
The entire Tiger Hill scenic area is similar to a square, the area is not large, the horizontal and vertical are about 500 meters, the mountain height is only about 30 meters, you can walk into the scenic spot. The scenic spot is divided into three parts, Qianshan, Qianren Stone and the top of the mountain. Each part has a lot of scenery and cultural attractions worth watching. In addition to the Yunyan Temple Tower, you need to focus on the Sword Pool and Qianren Stone.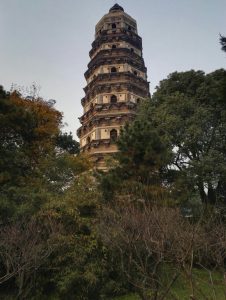 From the South Gate (the main entrance of Tiger Hill Road) into the Huqiu scenic spot, what you can view the first is the Qianshan. The stone arch bridge in front of you will be the first attraction of Qianshan, named Haiyong Bridge. Standing on the Haiyong Bridge, you will find that the shape of the mountain is very similar to that of the tiger. It is also said that it is the real reason that Tiger Hill gets the name. You can also see that the mountain is hidden in the temple and the temple is wrapped in a hill. Going forward, you can see the sword stone. Now, when you try to see the sword stone, you can see a crack passing through the big stone, which is like a knife and a sword. In the Qianshan, there are also attractions such as Broken Beam Temple, Pillow Stone etc. Each has a fantasy ancient legend, and you can understand their stories in the tour guide's explanation.