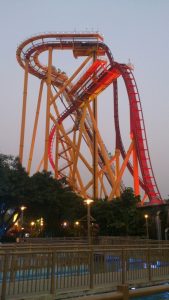 Because the scenic area is very large, you need spend 1 day to play in the Happy World or the wild animal world. The big circus will start at night, so if you play more than one scenic spot, it is recommended to stay at the Chimelong Hotel. There is a free shuttle bus to and from the hotel for easy play. If you stay in the scenic spot, the restaurant price-performance of the color butterfly valley food gallery in ChimeLong Hotel is relatively high (only for the whole scenic spot, the price is still expensive), the per capita is 130 yuan, inside the gallery there are various types of food, such as Cantonese cuisine, Sichuan cuisine, Brazilian barbecue, and hot pot. You can check online to see if you have a cash coupon for group purchase.
As the name suggests, the water park has good business every summer. It should be noted that the Flying Bird Park is separate from several other resorts in the Chimelong area. The traffic is very inconvenient. Although there is a shuttle bus, it takes half an hour to get a trip, and it is not always possible to take the bus for half an hour during the holiday. As it is too crowded. The ChimeLong Wildlife World is considered to be a relatively large-scale wild zoo in China, and the performance of the Grand Circus is also very exciting. Above the scenic spots, you can choose a package or a separate ticket to purchase according to your personal preferences.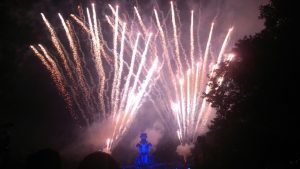 ChimeLong Tourist Resort is the child's paradise, as there are so many animal species there. The perfect animals are very warming, and the giraffe will not feel afraid when seeing the car, instead it will be very elegant and very leisurely to walk through the car. In addition, the pandas are so cute. There is a playground in the park for the tired and sleepy little babies to play. It is definitely a must-see attraction for the holidays.