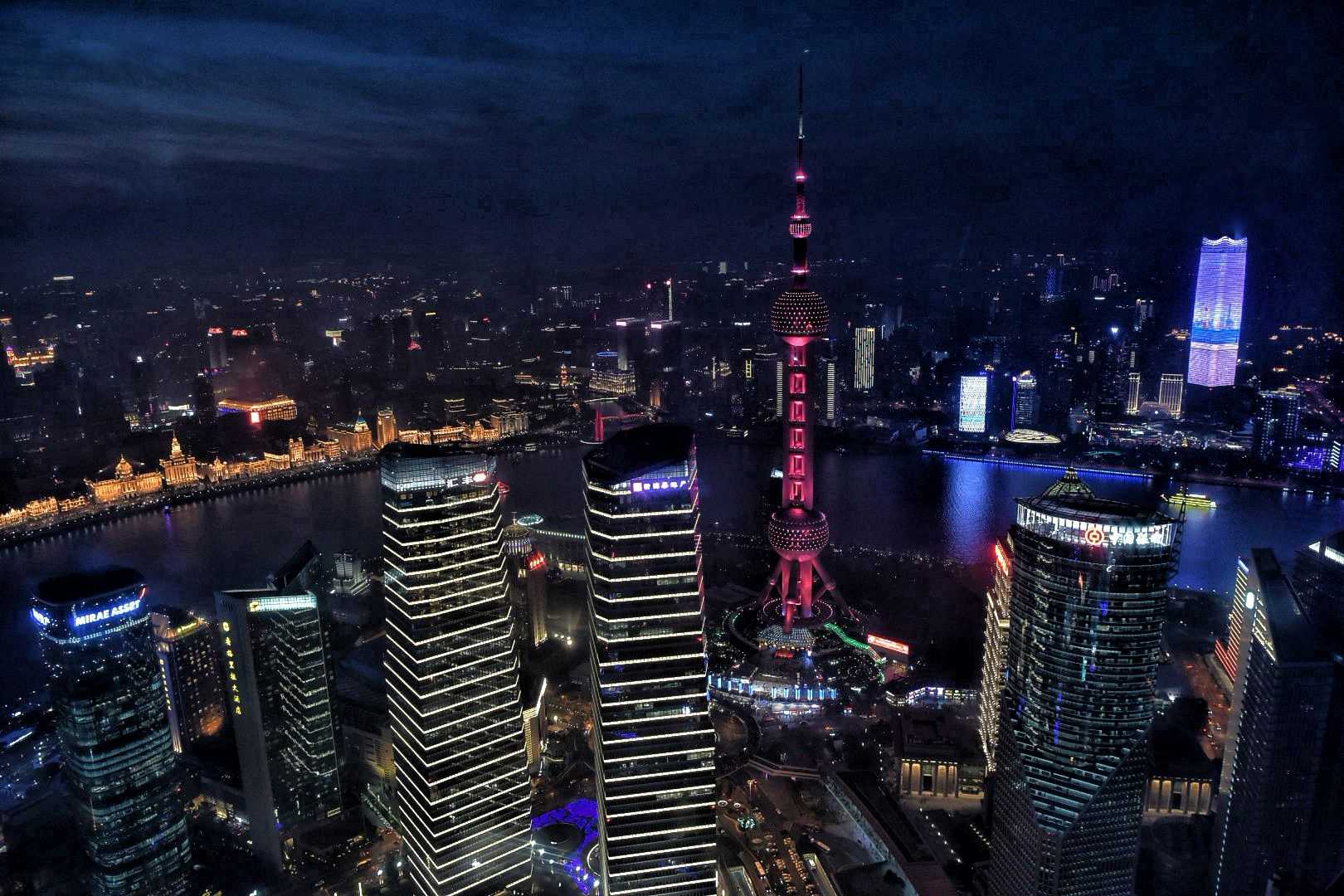 Shanghai Jinmao Tower is located at No. 88, Century Avenue, Pudong New Area, Shanghai. It is located in the center of Lujiazui Finance and Trade Zone, east to Pudong New Area, west to Shanghai and Huangpu River, south to Pudong Zhangyang Road Commercial and Trade Zone, and north to the Central green space which covers an area of 100,000 square meters.
88-story sightseeing hall: The glass curtain wall in the sightseeing hall has an open view, and the urban scenery on both sides of the Huangpu River and the magnificent scenery of the Yangtze River estuary are in full view. You can also overlook the atrium of the Hyatt Regency Jin Mao Hotel in the sightseeing hall, which is 27 meters in diameter and the handrails of the 28 ring corridors are illuminated by neon lights and has been called by the architects as a "time and space tunnel."
Time Shuttle: Two ultra-high-speed vertical elevators running 9.1 meters per second can transport visitors directly from the basement floor to the 88th floor in just 45 seconds, giving you an unprecedented speed experience.
Jinmao Tower is worth seeing. The scenery is good. You can see the Pearl Tower and Shanghai Night View. If you have time, try the outside walk on the transparent glass! The scenery of the sightseeing hall is awesome and the whole Shanghai scenery is in your eye, but it is recommended to stay there longer, from the nightfall to the evening, to enjoy the different panoramic views of Shanghai.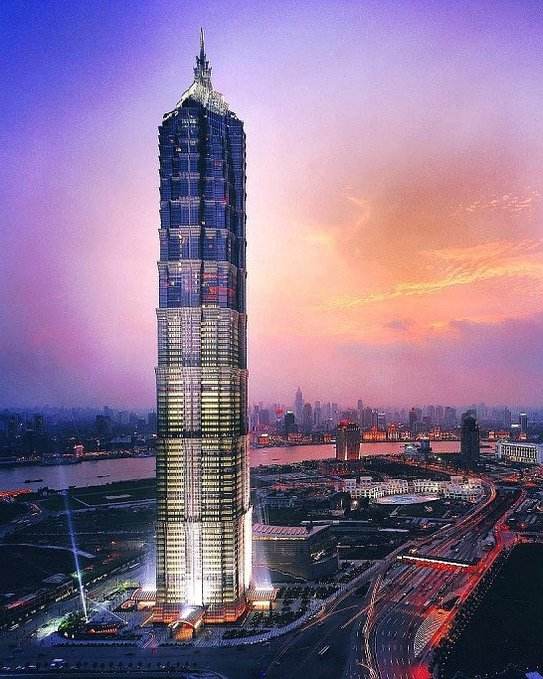 Jinmao Tower was once the tallest building in Shanghai, and the buffet above it is Shanghai's high-end cuisine. Compared with other buffets, Jinmao buffet food is better, which is very authentic, and it has two characteristics: its seafood ingredients are very delicious, authentic, salmon meat is fat and delicious, sweet shrimp is tasty, and the taste and quality of its dessert are super good, with fantastic appearance and excellent ingredients.