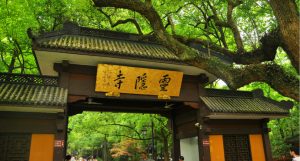 Adjacent to the West Lake, LingYin Temple is one of the earliest Buddhist monasteries in China and one of China's top ten ancient temples, which is retaining many fine cultural relics of various dynasties. It has collected a lot of Treasures in the Temple: The "Yunlin Temple" horizontal inscribed board hanging on the Hall of Heavenly Kings is titled by Emperor Kangxi of Qing Dynasty; the Daxiong Hall is dedicated to the statue of Sakyamuni in the largest woodcarving Buddha statue in China. There are Buddhist relics in the temple, such as the ancient Beiye scriptures, and the Ming Dynasty's writings of Diamond Sutra. There are many fantastic and varied caves on the mountain. There are more than 340 Buddhist statues in the five generations. It is a rare ancient stone art treasure in Jiangnan. Here is the birthplace of Jigong. It is said that the wish here is very effective, and the pilgrims who come to worship the Buddha every day are so a lot.
Official telephone number of LingYin Temple: 0571-87968665
Time reference for visiting: 1-3 hours
Transportation: Take bus No. 7, 807 and tour 1, 2, 4 and get off at Lingyin Station.
Tickets: Feilai Peak: 45 RMB; Lingyin Temple: 30 RMB (Monday-Sunday during January 1 to December 31)
Tips: You must first purchase tickets for the Feilai Peak Scenic Spot when you enter Lingyin Temple. In the morning before 05:30, entering the Feilai Peak Scenic Area is free of charge.
Opening hours: 07:00-18:15; stop ticketing time: 17:30; stop admission time: 17:45 (Monday-Sunday from January 1st – December 31st)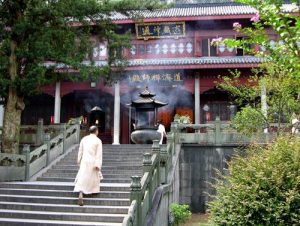 Tips: during Buddha's birthday, national holidays, the Linyin Temple will be open 30 minutes in advance in the morning.
The architecture of Lingyin Temple is not awkward, not even as good as the temple style that you have seen before. However, between the mountains and rivers, between the words "Buddha" at the door, people feel sacred and pious. You can order the incense and mourn your hopes with great enthusiasm.