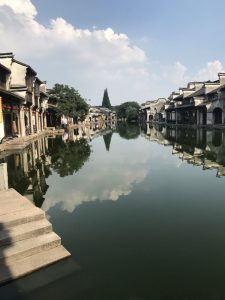 Nanxun ancient town is the new national 5A-level tourist scenic spot, and compared with Wuzhen and other over-developed Jiangnan water towns, tourists and commercial atmosphere in Nanxun Ancient Town are less, so it is worth a visit. Located in Nanxun District of Huzhou City, Nanxun ancient town is located at the junction of Jiangsu, Zhejiang and Shanghai. In the Ming and Qing Dynasties, it was a famous silk town in the south of the Yangtze River. It is an ancient town in the south of the Yangtze River with abundant human resources and features the combination of Chinese and Western architecture. The Nanxun ancient town is divided into three major blocks. The first piece is the Nanxun tourist attraction enrichment area, where Zhang Shiming's former residence and Liu's Ladder are distributed. The second block is a central scenic spot consisting of Xiaolianzhuang, Jiayetang and Wenyuan. The third block is the former residence of Zhang Jingjiang and the northeast block, which is mainly at the east of Dongda Street.
The cross river formed by the Nanshi River, Dongshi River, Xishi River and Baoshan River in the ancient town is a skeleton of the ancient town. In the meantime, there are many rivers criss-crossing. Streets and houses are distributed along the river, and they follow the river to Nandong Street and Nanxi Street. The streets are connected in series to form a cross-shaped pattern. The commercial streets are formed on both sides of the Cross River. There is not only the residence, the Jiangnan water towns along the river and the street, but also many high-quality private houses and Jiangnan gardens, forming the block features that harmonizes the bridges and the mansion gardens.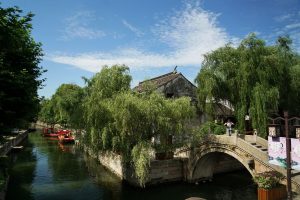 There are many delicious foods in Nanxun, such as mulberry wine, Huntun, big rice-pudding, stinky tofu, smoked bean tea, orange cake, mulberry leaf tea, glutinous rice candy, ham stir-fried screws, steamed white water fish, mulberry dried fruit and other foods. The fried fish noodles in various restaurants in Nanxun ancient town is very special and worth a try.