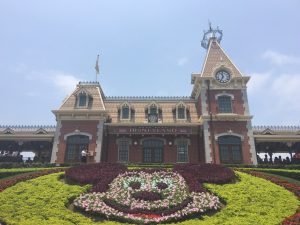 Hong Kong Disneyland consists of a paradise and three hotels (Hong Kong Disneyland Hotel, Disney's Hollywood Hotel and Disney's Discovery Resort), to provide guests with a wonderful Disney experience that is accessible to all families and guests of all ages. The Disneyland Resort opened in September 2005 and has received tens of millions of guests from all over the world and has become one of Hong Kong's popular tourist hotspots.
Hong Kong Disneyland has seven theme parks: American Town Street, Adventure World, Tomorrow World, Fantasy World, Fighting Base Camp, Grizzly Valley and Blurred Manor, which are offering more than 100 rides and entertainment experiences. Hong Kong Disneyland continues to introduce new and exciting performances, recreation facility and interactive experiences, including the musical "Disney Magic Study" and "Fairy Garden – Presented by Pandora". You can also personally experience the "Galaxy War: Galaxy Thrilling Showdown of the invasion of the World of Tomorrow".
You can explore the jungles of the country, visit the mysterious museum, fly to the mine by taking the mine car, ride a boat to the colorful world, and even take a rocket to fly into space. There are a variety of American styles in Hong Kong Disneyland, and Chinese, Asian, American and Indian restaurants always will offer you delicious food in the resort.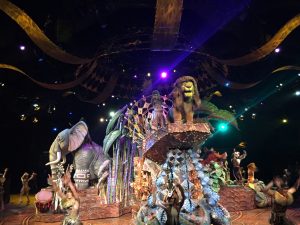 There are three most important performances of the day, including daytime's parade celebrations, nighttime's light and shadow celebrations and fireworks displays in front of the closed castle. The performance time varies according to the specific business hours. Visitors can refer to the official website of the resort or check the time manual of the day.
Departing from the American town street, you will pass through Hong Kong Disney's major theme parks, it is a very classic amusement facility for Disneyland to take visitors through various attractions of Disneyland with ease. You will enjoy yourself there.