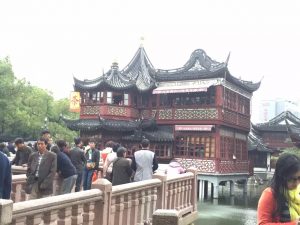 In the area of Shanghai Yu Garden (City God Temple), it is now mainly the Shanghai Commodity Market, and is also the most commercial center with Shanghai characteristics, but most of them are old-fashioned buildings and nostalgic places. This is mainly a distribution center for small commodities.
Shanghai Old Street, also known as the "Little East Gate", is located in the old city of Huangpu District, Shanghai, which is the seat of the Xiaodongmen Gate. Due to historical reasons, the city gate was not preserved, but the nine doors of the Old City Ring City are still deeply in the hearts of the Shanghai people. The Xiaodongmen area, where Shanghai Old Street is located, was originally an important venue for Shanghai's foreign trade and small commodity trading, and witnessed Shanghai's economic and social development. The original Shanghai area is located within the ring city.
Traffic: you can take the bus No.11, 926, 920, etc. to reach the Shanghai Old Street.
Address: Fangbang Middle Road (Zhonghua Road – Henan Road).
The old street is near the City God Temple. It takes only a few hundred meters when you take the sightseeing car. You may be perhaps used to modern architecture, then the Old Street in Shanghai will be a great interest for you if you also like the ancient style architecture. You may be also used the ancient culture of Chinese culture. You can see the high buildings of Lujiazui in the old streets, as if they are all breaking through the sky.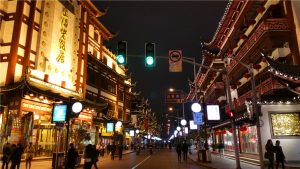 The Old Street is all together with Yu Garden and City God Temple, which features Red ancient buildings, lively small commercial streets, and there are so many people. It is very worthwhile to go a visit there. There are a few large ancient buildings, which are very stylish and lively, and all kinds of small goods are for sale on the street.