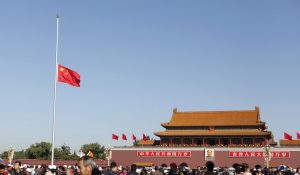 Beijing, especially the Tiananmen Square, is very strict in terms of security check. First of all, the ID card must be carried with you. Secondly, don't bring large luggage, because everything has to go through the security check machine, so the more luggage, the more trouble. You may need to pass several security checkpoints and pass several underground passages before arrive at the Tiananmen Square. Although it is just a flag drop, you will feel that it is already crowded. It is completely foreseeable how terrible the crowds will be when it is the flag-raising ceremony.
If you would like to see the flag-raising, you should go early so that you can see it. Otherwise, you should bring a selfie stick, because if you are behind, nothing can be seen. Even it is the flag-dropping ceremony, you will feel it very shocking. And you will feel that in the world is really only the People's Liberation Army can do this, and they are really handsome. This kind of shock really needs to be felt on the spot.
There will be a lot of people to see the flag-dropping ceremony. When you arrive at the square, don't forget to find a position and wait to see the flag. Compared to Beihai Park, the children are very interested in seeing the flag, and they are very excited. After the flag-dropping ceremony is over, you can go back to the hotel and rest, if the next day you still want to look at the flag-raising ceremony. Have a rest at about 21:00 in the evening, and set the alarm clock at three o'clock in the morning. Get up at 3:00 o'clock on time, immediately go to Tiananmen Square to see the flag-raising ceremony.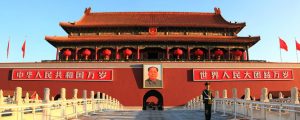 Many people have been there at Jinshui Bridge. Just immediately go to the waiting point on the east side of the square from the underground passage on the east side of Tiananmen Square. After four o'clock, you can smoothly enter the square and stand in the first row of the flagpole south side. Then you can see the spectacular Tiananmen flag raising.