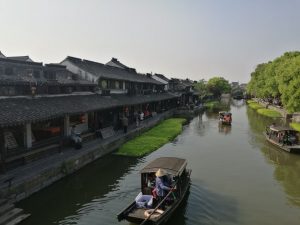 When you make your trip to Xitang Ancient Town from Shanghai, the Shanghai Bus Terminal and South Bus Station have direct bus to Xitang Ancient Town. It is very convenient. You can book an inn on the Internet and tell the boss to pick up you in the station (provided the boss is not busy). If the inn is inside the scenic spot and you don't want to see the 11 small attractions inside, the tickets for the scenic spots can be saved. And there will be free of charge for the ancient town before 8:00 o'clock in the morning and after 17:00 o'clock in the afternoon. As long as it is not during holiday, you can pick the inns one by one until you feel satisfied with yourself (the small alley in the ancient town is full of inns).
The Xitang ancient town features small bridge and flowing water, and green waves; and old alleys with hundreds of old stone paved roads of different lengths. When you are there, you will feel the quietness of the alleys; and well-preserved Ming and Qing architectures which are characterized by powder wall tiles, even more make the ancient town picturesque. When the night comes, you can take the sculling boat and experience the night view of Xitang on the water, which will be very enjoyable for you.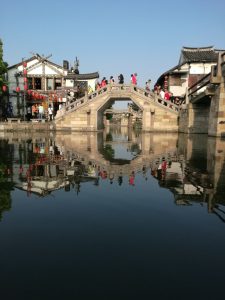 It is indeed the most worthwhile place to visit in all the ancient towns. Xitang during the day and night is not the same. The ancient town during the day is quiet. There are no rocking bars. It is quiet and comfortable. And you will feel it fresh and feel a bit similar like Lijiang Ancient Town. Every place is worth making a photo, and sitting on a wooden chair by the river, soaking up the sun, blowing the air and looking at the scenery is great.