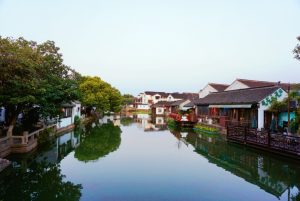 When you come to Tongli, you cannot miss the snacks there. The Mingqing Street and Zhuxing Street, which are on both sides of the main entrance, are the places where the snacks in the ancient town that are densely covered. Tongli's various kinds of cakes are very special. The glutinous cake and the malt cake are very famous. The small osmanthus fragrans cake and the hooves of the Jiangnan characteristics are also worthy tasting. You can go shopping along the two small streets and enjoy the delicious snacks there.
In addition to snacks, there are also many places that are worthy visiting in the scenic spot, which are mostly concentrated in the south side of the ancient town. Nanyuan Tea House is one of the representatives. Sitting on the second floor and drinking a cup of tea, there are also good performances from time to time. You can't miss it.
In the Tuisi park, every night except Mondays, there is a performance, showing the history and folk customs of the Tongli water town. The fare is 200-500 yuan, you can choose to watch it or not according to your needs.
Special Notes:
Tickets can only be visited once per attraction and cannot be visited repeatedly.
You can take a night tour in Tuisi Garden from 18:45-20:30, and you can purchase a night tour ticket for 50 yuan at night.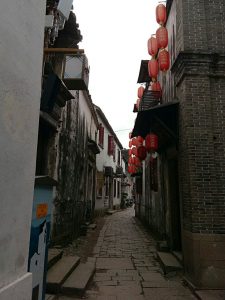 When traveling at the Tongli ancient town, you will feel very comfortable, and you will like the comfortable lifestyle of the people inside, but the tourists have brought some noisy into the town. Tongli is free of charge after 17:00 pm and you can be access at will. Compared with Zhouzhuang Ancient Town and Xitang Ancient Town, Tongli is bigger. In terms of scenery, if it is better than Zhouzhuang Ancient Town and Xitang Ancient Town. Xitang's night is noisier, but Tongli Ancient Town at night will be quieter.