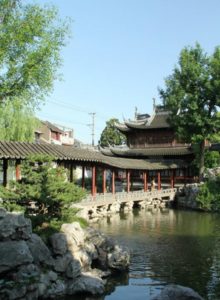 When you arrive in Shanghai, you will never feel that there is nothing to do. You can enjoy the night scenery on the Bund. Go to Tianping Road and Hunan Road in Xuhui District to find the most beautiful old houses, and feel the precipitation of history in the old Shanghai. Or you can simply go to Tianzifang, Xintiandi to sit and meditate, let the time pass; or go to the Hengshan Road bar street to drink for carnival; or go to the art warehouses such as the 1933 old factory to see the artistic charm of Chinese and Western mix. Finally, don't forget to board the Pearl of the Orient and look at this cosmopolitan city.
If you like visiting gardens, the Yu Garden is your best choice in Shanghai. Yu Garden is the private garden of the Ming Dynasty, which is known as the "urban forest" and it is a pearl in the garden of southern Changjiang delta. Known as one of the five classical gardens in Shanghai, it has the famous horizontal inscribed board and inscriptions, as well as the iconic attractions such as DianChuntang, Yuhuatang and Wanhualou. In the park, DianChuntang was once the headquarters of the Shanghai Small Sword Society Uprising in 1853; the megaliths with Jiang Zemin's inscription "The Sea Famous Garden" in Sansuitang Scenic Area are very interesting. There are a lot of shops and food stalls in the Old Town Temple Street, so you can eat and stroll. Yu Garden belongs to a general term and is divided into garden parts and peripheral parts that need to be purchased the tickets.
Official telephone number of Yu Garden: 021-63260830; 021-63282465;
Referred time needed: 1-3 hours;
How to go to Yu Garden:
Yu Garden is located in the Huangpu District of the city center, and you can take the subway or bus: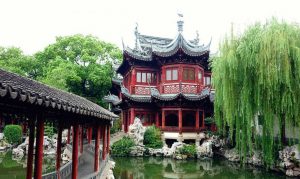 1.  Get off at Yuyuan Station while taking the Subway Line 10.
2. Get off at Yuyuan Station while taking the bus lines 11, 26, 64, 71, 145, 581, 715, 730, 736, 801, 926, 929, 932, 969, 980, Fangchuan Line and other bus lines;
Tickets:
Adult ticket: 40 RMB (Monday to Sunday during April 1st – June 30th, September 1st – November 30th)
Adult ticket: 30 RMB (Monday to Sunday during July 1 – August 31, December 1 – March 31 of the following year)
Opening hours:
08:45 a.m.-16:45p.m.; stop ticketing time: 16:15 p.m.; stop entering time: 16:20 p.m. (Monday to Sunday during January 1st – December 31st).