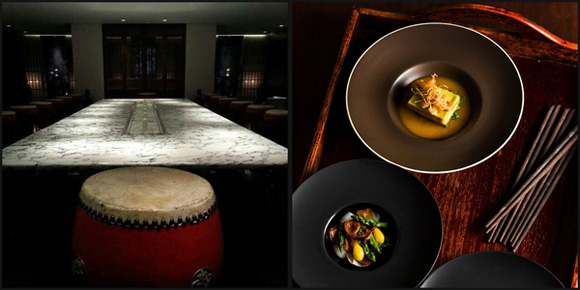 Fuhehui, is quietly located in Yuyuan Road Old Street where old houses are gathered. This simple and stylish vegetarian restaurant features strong Chinese Zen, elegant environment, and unpretentious, lets people naturally produce vegetarian wishes slowly.
Although the restaurant is located at the junction of the prosperous Changjing An District, after passing through the bamboo forest, through the heavy screens, entering Fuhehui, you will feel the tranquil atmosphere of retreat, and the hustle and bustle of the outside world does not affect this Zen space. If you are tired of the fast pace of your work life, come here, sit down quietly, smell the fragrant tea, calm your mood and enjoy the pleasure of being content. Fuhehui pursues the ultimate in art and quality, and pays attention to seasonal health and freshness. Here you can taste the top vegetarian ingredients from all corners of the world. For the ginkgo biloba, yam, wild vegetables, truffles, soba noodles, pleurotus eryngii, bamboo fungus, matsutake, the chef changes a variety of cooking methods, from the plate to the taste, constantly surprises the diners. This is not a vegetarian restaurant with pure hearts and desires, but vegetarianism is used as a cooking proposition to create a new realm of elegance.
The restaurant has three floors of space. In addition to an open dining area, it is mainly a private room that can accommodate 4-12 people. The carved wooden screen shelves outline the sense of tranquility in ancient Chinese academy. In the middle of the open space on the first floor, the marble long table is the finishing touch of the restaurant. The middle of the long table is built with gurgling water and a little candlelight. Guests who dine on the long table can enjoy the effect of the sea of clouds created by dry ice, and if you want to experience this mysterious dining scenes, you must book seats in advance.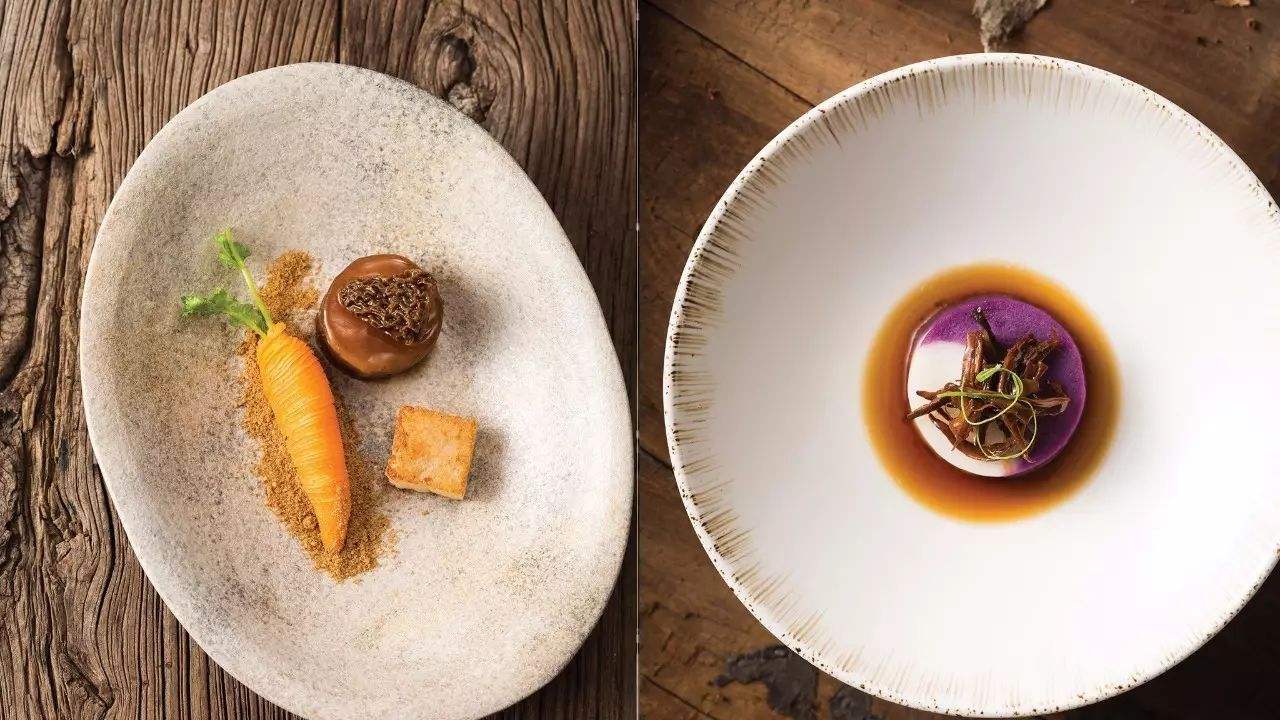 The restaurant's specialties: Sweet and Sour Pork Ribs (Vegetarian), Avocado Crispy Roll, Bamboo Fungus Matsutake Soup, Walnut Crisp, Bailing Mushroom, Matsutake Rice, Mushroom, etc.
Reservation hotline: 021-57575777, 021-39809188
Business hours: 11:00-14:00 for lunch, 17:00-22:00 for dinner