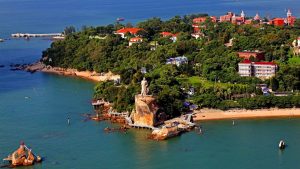 Gulangyu Island is more beautiful and literary than imagined.
The attraction that must be visited in Xiamen is Gulangyu Island. If you have never been to Gulangyu Island, it just like you have never been to Xiamen. Buy the ticket for Gulangyu Island on the Internet, you must buy it in advance, as there will be no tickets in minutes!
You can take a boat to Gulangyu Island from Congyu wharf in Haicang District. There are not many people and the scenery are not bad. This method of landing on the island is very suitable for tourists who want to go to Gulangyu Island temporarily but cannot buy tickets in time.
Whether it is a holiday or not, there are always a lot of people on Gulangyu Island. So, be sure to buy tickets in advance! It is recommended to book tickets three or four days in advance. On Gulangyu Island, you can take their sightseeing bus, but can only buy tickets back and forth at the dock, and on the halfway you cannot make up the ticket. There are all kinds of snacks on the Longtou road, but the price will be slightly more expensive, and the taste is different.
Gulangyu Island really needs spending a whole day to have a visit, and it is just a cursory look. If you specially like Gulangyu, you can stay here for a while and feel it, but the accommodation here is more favorable, you have to book the hotels online in advance. And the tickets booked in advance within ten days, is guaranteed to stay on the island.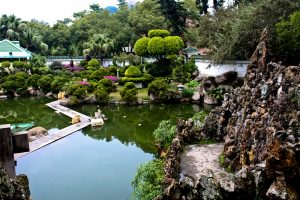 Gulangyu Island is not as easy to find as an attraction we imagined, so you may think the recommended route on the map is not very useful, so just follow the feeling. But remember, snacks of Su Xiao Tang, Liuliangshiji, Zhang San Feng stores are delicious. It is recommended to eat authentic snacks on Zhongshan Road and Zeng Cuo An, as on Gulangyu Island it is only suitable for strolling, taking photos of the scenery, and then tasting the snack. If you don't have the energy to go to the recommended spots, you can go to the Shuzhuang Garden and the Organ Museum, which are really worthy your visit.