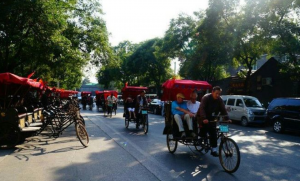 Hutong is Beijing's most distinctive folk architecture, which is different from the Forbidden City and other royal gardens. It is still home to many Beijing natives. The quaint buildings and their living conditions are intertwined together. It is a good place to stay quiet in the city of Beijing. There are many hutongs in old Beijing, which are very story-like; there is a feeling of entering the real side of Beijing in the alleys.
In old Beijing Hutong, you can really feel the life of local residents, but the premise is not to go to the alleys recommended in the travel guide online, as they are too commercial. And do not have to specifically listen to the recommendation by other people, you just have to play in Beijing for a few days, do not worry about cannot find the Hutong. The Dongcheng District and the Xicheng District are full of hutongs. Traveling alleys is an indispensable part of your trip in Beijing. It is best to ride your own bike and walk slowly. You can also rend a tricycle and listen to the driver to explain the various stories happened in the Hutong. It costs 30 yuan per person, you can also rent a bicycle in Shichahai, but you cannot enter the attractions, and it is not recommended if your time is not enough for your trip there.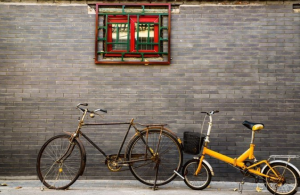 The hutongs in Beijing have the unique flavor of old Beijing; if you like the sense of that time, it is worth to take a look. After entering into Hutong, there is a feeling of crossing the time, and separating the city, but you can go out of it in an instant. Hutong culture, whether it is on foot, riding bicycle, or riding a tricycle, is worth a visit.
A random hutong in Beijing has a heavy sense of history. Although modernization gradually erases its historical features, you can still sense the life of Beijing people when you walk into the hutong. Therefore, for your Hutong tour, it is suggested walking freely, because any hutong will give you a very different surprise.