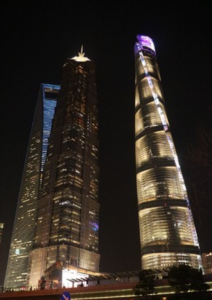 Shanghai Tower is a super high-rise landmark skyscraper. The Shanghai Tower has a project area of 433,954 square meters and the main building has 118 floors, with a total height of 632 meters and a structural height of 580 meters. Among them, "the top of the world" is the functional experience zone, with the city show viewing platform, entertainment, VIP small bar, catering, sightseeing meetings and other functions.
Official telephone number of the Shanghai Tower: 021-20656999
Time visiting for reference: 1-3 hours
How to go to the Shanghai Tower:
Tunnel: 1 minute from Yan'an East Road Tunnel and 2 minutes from XinJian Road Tunnel
Bus: take the No.938, No.961, No.995 bus, or tunnel No.3t line, tunnel night snack line, Shanghai South line
Subway: 5 minutes' walk from Lujiazui Station on Line 2, 9 minutes' walk from Shangcheng Road Station on Line 9
Airport: 44 km from Pudong International Airport and 26 km from Hongqiao International Airport
Railway station: 10 kilometers away from Shanghai Railway Station, 18 kilometers away from Shanghai South Railway Station, 26 kilometers away from Hongqiao Railway Station
Tickets:
Adult ticket: 180 RMB; tickets for student or senior citizen over 60: 120 RMB (from Monday to Friday during January 1st to December 31st)
Half ticket: children between 1 and 1.4 meters
Free of charge: children under 1 meter
Opening hours:
09:00-21:00 (from Monday to Friday during January 1st to December 31st)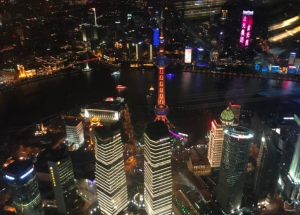 Tips:
It is open to the 118th floor from Monday to Friday and is open to the 118th and 119th floors from Saturday to Sunday.
Recommended sightseeing time: 17:00-21:00 (day view + night view).
After you are in the Shanghai Tower, it will give you a new look. Taking the fastest elevator in China and the world, you will reach the 118-story sightseeing hall, which is known as the "Shanghai's top". The panoramic transparent glass allows you to see the beauty of the area.