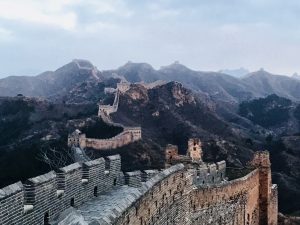 The Jinshanling Great Wall is located at the junction of Luanping County of Chengde City and Miyun County of Beijing. It is about 130 kilometers away from the Beijing area. It is a section of the Great Wall built by Qi Jiguang, a famous anti-mite in the Ming Dynasty. This section of the Great Wall was built along a lot of mountains and windings. It is a winding and beautiful place. The view is very broad and spectacular after you climb up the top of the Jinshanling Great Wall. It is the most beautiful and magnificent part of the Great Wall of the Ming Dynasty. Moreover, the Jinshanling Great Wall has not been rebuilt, and it still maintains its original appearance when compared with the Great Wall in other parts of Beijing. It shows a kind of simple and pure feeling. There are not many tourists here, and it is quiet and comfortable when you are touring there. It is an excellent choice for visiting the Great Wall in the suburbs of Beijing.
The entire Jinshanling Great Wall is about 10.5 kilometers long and covers a sightseeing area of about 5-6 kilometers in the scenic area. The Great Wall is east-west on the ridgeline on the south side of the scenic spot. Corresponding to the north side of the Great Wall, it is an approximately parallel road, and the starting point on the east side of the road is the entrance to the scenic spot.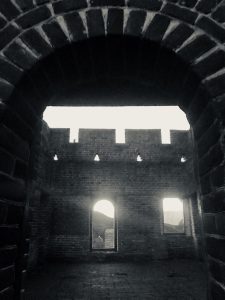 In recent years, shooting sunrise and sunset at the Jinshanling Great Wall is also popular. Photographers can consider staying nearby for one night to take the photos of the beautiful views in the Jinshanling Great Wall. There are several farmhouses at the entrance of the scenic spot. The price of the standard room is about 100 yuan, and you can dine at the same time. There are a number of hotels available for accommodation in Simatai New Village, which are 4-5 km south of the scenic spot. The hotel standard room price is about 200 yuan.