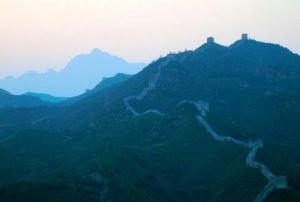 The Simatai Great Wall is the only ancient Great Wall in China that preserves the original appearance of the Ming Great Wall. The Great Wall was built along the ridge of the mountain which looks like a knife and axe, and it is extremely dangerous. It also has created the diversity of the wall of the Great Wall. There are 16 enemy buildings in the eastern section of the Great Wall and 18 in the west. The scenic area currently only opens 10 enemy buildings in the eastern section (up to the enemy building on the 10th building in the east).
Since February 2014, the Simatai Great Wall tickets will not be sold separately at the scenic spot. Only the ticket package of "Simatai Great Wall + Gubei Water Town" will be sold. Tourists who purchase the package can enter the Great Wall during the opening hours of the scenic spot. When there are too many tourists, flow control will be carried out sometimes, and tours will be opened in batches.
For those who only visit Simatai Great Wall, the scenic spot is subject to reservations and batch tours. There are three batches of tours per day: 10:00, 12:00, 14:00 (there may be changes during different seasons, and it is subject to the notice received at the time of booking). In addition, there is no longer a separate arrangement for entering the Great Wall. Each batch of tourists needs to take a free sightseeing bus to the foot of the Simatai Great Wall under the leadership of the staff. And you can make an appointment by calling 010-81009999.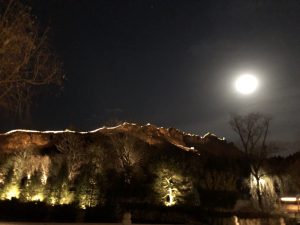 Simatai Great Wall is the latest Great Wall attraction that is open to the public in Beijing. It is located at the junction of Beijing and Hebei. Compared with the Great Wall attractions such as Badaling Great Wall, it is farther away from the city. There are not many tourists coming to Simatai Great Wall. There are less crowded people in the Simatai Great Wall.
Every autumn, the red leaves in the Simatai Great Wall attracts many tourists. On the ancient Great Wall, watching the red leaves of the mountains is completely different from the feeling of seeing the red leaves in Xiangshan.