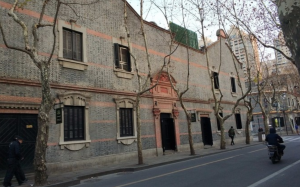 It is true that Xintiandi is a fashionable gathering place that must to be visited during your trip in Shanghai. If you are lucky, you will see a Hollywood movie star meeting here. When playing in Shanghai, you must go deep into it, and you cannot experience the charm of the city without falling into the art of fashion and delicious food.
The combination of Chinese and Western Shikumen construction has become a must-visit destination for everyone to travel in Shanghai. The shop signs setting at the side of the Shikumen and the light poles are particularly distinctive. The street outside Shikucheng are casual and comfortable foreign coffee shops. Seeing many foreign friends highlights that Xintiandi is the sense of sight of the international city! Everyone's friendly conversation, multi-emotional street music, and courteous waiters reveals the quality of the group and the good side of life. Many people always have good impression here.
Shanghai Xintiandi is an attraction with Shanghai's historical and cultural features and it is a fusion of Chinese and Western style. It can go shopping, enjoy leisure and food here. The atmosphere at night is also very good, so that you can get together with friends. Sometimes there are performances of foreign art groups, and it is obvious to feel the artistic culture of the metropolis.
Xintiandi is a leisure and entertainment complex with Shikumen architecture as its main body and European style. It is a collection of bars, restaurants and nightclubs. It is one of the new landscapes in Shanghai. It is a commercial symbol of Shanghai too. It is also a fashionable zone where Shanghai history and Shanghai modernity are perfectly integrated. Although it is also a transformation of Shanghai's old alleys, it is more spacious and gives a sense of the times. At night of Xintiandi, there are many people in the restaurant. It is also the ultimate enjoyment to eat the steak while listening to the violin, but the price is very high.