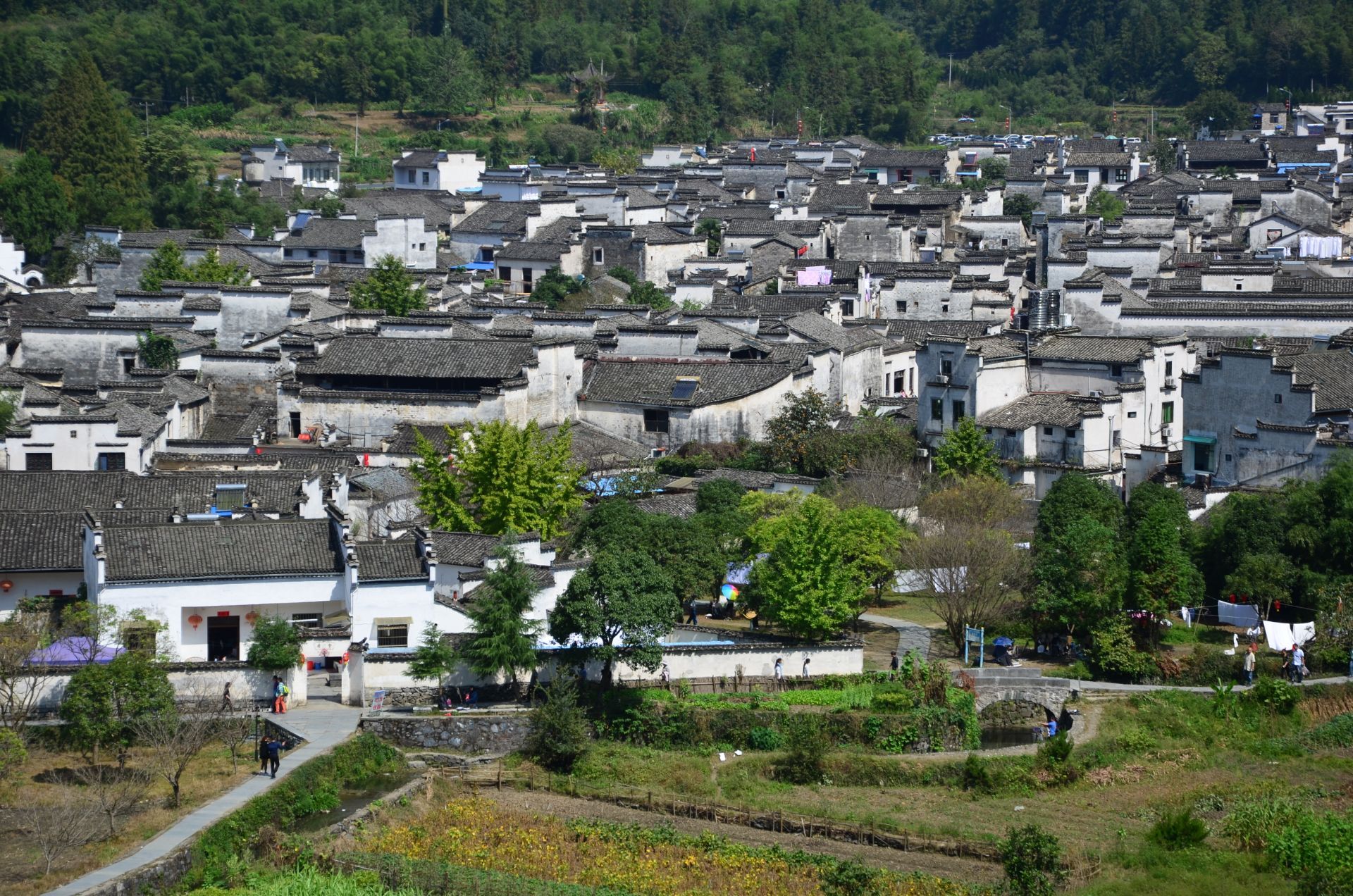 Xidi Ancient Village is located in the south of Huangshan Mountain, which is only 40 kilometers away from Huangshan Scenic Area. It was built in the Northern Song Dynasty Huangyou Period and developed in the middle of the Ming Dynasty. It flourished in the early Qing Dynasty and has nearly 960 years of history. After hundreds of years of social unrest, the invasion of wind and rain, although more than half of the ancient dwellings, ancestral halls, academies and arches have been destroyed, hundreds of ancient dwellings have been preserved, and the basic features and characteristics of the villages under the Ming and Qing Dynasties have been preserved as a whole. It is China's first batch of five A-level tourist attractions, along with the Hongcun Ancient Village.
Xidi Ancient Village is surrounded by a large number of artistic works such as bricks, wood and stone carvings. It is a simple and elegant ancient village with profound contents. It has both the exquisite "three-carving" architectural art of ancient Huizhou and the rich cultural connotation of the cultural landscape, thus forming a significant cultural heritage of Huizhou. In front of the village, there is a tall archway building, which is exquisitely carved and towering, and is a treasure in the construction of stone memorial archway architecture in China.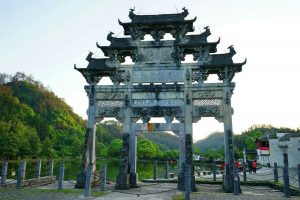 Walking through the Xidi Ancient Village, you can see the pink walls and green tiles, the bluestone paving, the lanes across the street, the inlaid leaking windows, the hollow door cover and the layered stack of cornices, and white walls everywhere. The halls of the residence are carved and painted, which are all beautifully carved with delicate wood carvings. The ceiling is decorated with dazzling paintings, and the walls of the rooms are decorated with elegant paintings. The hall is full of ancient couplets, which has rich connotations and profound meanings. It not only gives people the enjoyment of aesthetics, but also makes people philosophical. The development traces of Xidi Ancient Village are not so strong. People who like ancient architecture and Huizhou culture can come here slowly to enjoy it.