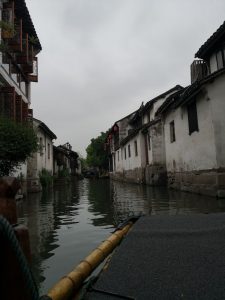 Zhouzhuang is the earliest ancient town in the south of the Yangtze River that is famous all over the world. It is known as the "first water town in China". The waterways in the town are vertical and horizontal. The old buildings in the Ming and Qing Dynasties are built by the river. The double bridges painted by the artist Chen Yifei portray the gentleness of the small bridges and the South Lake in the south of the ancient town is wide and beautiful. At night, Zhou Zhuang lit up the lights, and you will have exciting mood there.
Zhouzhuang Water Town is suitable for 1-2 day trip. The tickets are valid for three days from the date of purchase. The portrait registration at the ticket office allows you to enter and leave the town freely within three days.
Highlights for you to play in the Zhouzhuang Water Town:
The ancient house in the brick carved gate building
The main buildings of Zhouzhuang are mainly Jiangnan residential houses, among which there are nearly one hundred ancient houses, most of which are buildings in the Ming and Qing Dynasties and the Ming Dynasty. The ancient town is surrounded by water, which makes the ancient town become a water town. The waterways of each road form a "well" shape and are embedded in the ancient town, which makes Zhouzhuang form a characteristic pattern of becoming the water street and water town. On the water lane of Zhouzhuang, there are 14 ancient stone bridges built in the Yuan, Ming and Qing dynasties. The ancient bridges, water alleys and ancient houses are the "small bridges and flowing waters and residences" in the true sense.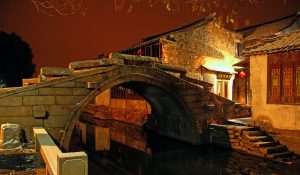 The houses of ancient architecture are well preserved. The main thing is that the old houses are very cool, not hot at all. The trees on both sides are also very shaded. So, you don't feel hot when you have a visit there on June and July. You can sit by the river and drink and chat with friends, and see the people coming and going. The cool breeze will make you very comfortable and enjoyable.