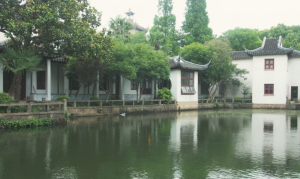 Zhujiajiao is commonly known as "Jiaoli", it is the oldest town in the south of the Yangtze River in Shanghai. It is one of the four historical and cultural towns in Shanghai. The small bridge in the town is full of water, showing the epitome of Jiangnan water town. The most famous release bridge is the largest five-hole arch bridge in Shanghai. There are many specialty snack bars in North Street. The famous Apo Zongzi, the ancient town dumplings, the sauce trotters, and all kinds of exquisite cakes can be eaten here.
Official telephone number of Zhujiajiao Water Town: 021-59240077
Time visiting for reference: 1 day
Ticket: free of charge
Opening hours: 08:30-16:30 all day (internal attractions)
How to go to the Zhujiajiao Water Town:
Take bus from People's Square by Huzhu Expressway, Zhuxu Line, Shangzhu Line, Qinglan Line, Qingfeng Line, Qingshang Line, Qingshi Line, Qingshang Line, Qingxiao Line, Qingzheng Line, Qingjin Line, Songzhu Dedicated lines, Huzhu special line, Shanghai business line, Zhujiajiao NO.1, Zhujiajiao NO.2, Zhujiajiao NO.3 and other buses to get off at Zhujiajiao Bus Station, and turn right along Xiangxing Road to Xinfeng Road.
Now the metro line 17 is open, so it is very convenient to take public transportation. There is still a distance from the subway. It is better to transfer to a bus if you have transportation card.
Tips:
The folk customs tour includes the Humanities Art Museum, the Daqing Post Office, the Class Plantation, the Tongtian and the drug number, and does not include the boat ticket.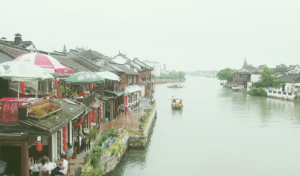 Xinshui Town ancient tour includes Shanghai Quanhua Watercolor Art Museum, Yuanjin Temple, Shanghai Handicraft Exhibition Hall, Chenghuang Temple, Daqing Post Office, Tongtian and Medicine No., Humanities Art Museum, Class Plantation, without the boat ticket.
If you have never been to the ancient water town before, the Zhujiajiao Water Town is your ideal choice to learn more about the custom while enjoying the ancient town charm there.