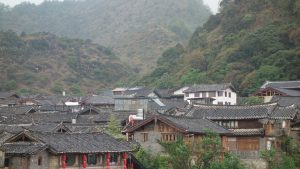 Compared with the prosperity of the ancient town, many visitors love the secludedness of the Shuhe Ancient Town. Perhaps this is the purest land in the heart. When you visit the Shuhe ancient town for the first time, you will see that the sun is softly scattered into the bluestone road. The catkins flutter, the brick red wooden doors are opened, and the silverware shop "Dangdang" sound awaken the girl in her sleep. The fresh life of the newly awakened ancient town floats into the ears. When you are slowly walking on the stone road, you can watch the water flowing through the small bridge, day after day, clearly and movingly, and constantly enduring the people of the ancient town. Flowers are here and there in the Shuhe Ancient Town, and are like painting a thick whitefly for this plain girl, to show a different kind of style.
Shuhe Ancient Town is one of the most well-preserved market towns. Compared to Dayan Ancient Town, which is a crowded town, Shuhe Ancient Town is relatively quiet and original. The museum retains the historic sites of the year.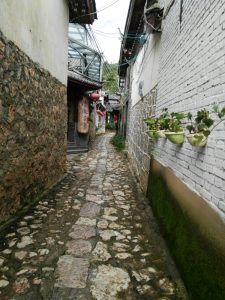 Shuhe Ancient Town is also a bit like the semi-commercial Lijiang Old Town. There are also bars and cafes. If you walk all the way, you will feel a little more charm. The Shuhe ancient town is much smaller than the Lijiang ancient city. If you walk down all the town, it will take a lot of time and effort. And you will feel it not worse than Lijiang Ancient Town, but it is quite fun to go to the end of the road. It is quieter and more elegant when compared to the Lijiang ancient town. In addition, the museum of the ancient tea-horse road tells the origin and development of the ancient tea-horse road. Tickets for museums must be bought at the entrance of Shuhe Ancient Town. If you are not interested in the museum, you can directly enter the ancient town free of charge.