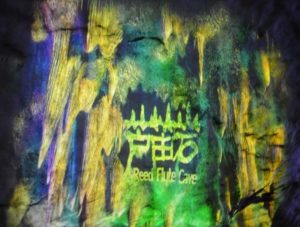 Reed Flute Cave is a cave that is not very large in size, but the layout of the inside is very classic. There are many caves in Guilin. It is said that after viewing the caves in Guilin, you don't have to look at other caves in other places. Reed Flute Cave is in Guilin City. However, most people feel that the caves here and there are almost the same, in addition to admire the wonders of nature, what requires the most is the imagination. When you come there, if you are lucky, there aren't many people. And you can also have a guide to explain all the way. It is very funny. The light in the cave is very dark, and it is fine to shoot the scene. But it is easy to shoot a black face when you shoot people. Of course, if the photography technology is powerful, you can ignore it.
The difference between Reed Flute and Silver Cave is that the tour guides explain the symbols and stories that each landscape has been set, but the process by which the unconscious is made conscious is accomplished by the other, to make it accurate and vivid and maybe it equivalents to restrictions and inferiority. And you may think that the shape of the stalactites growing inside is more beautiful than that of the Yangshuo Silver Cave. There are not so many devils and ghosts when you take photos. There is also a short sound and light film, the naked eye 3D effect is an unexpected surprise.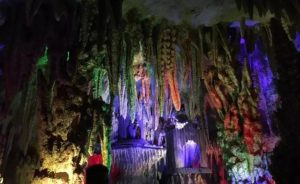 The interior of Reed Flute is very good, like a colorful kingdom, the interior of the stalactite cave is strange, with the rock formations, and the special effects dance and special effects animation show. It is not far away from the Guilin city center. When you make a tour to Guilin, you can also buy the ticket package. In this way, you can visit all the attractions in downtown Guilin within a few days, including Diecai Mountain, Fubo Mountain, Reed Flute Cave, Elephant Trunk Hill and Seven Star Park.