When you have enough time to have a travel in Shanghai, just spend 5 days to explore the charm and the culture of this metropolis.
According to the popularity and location of the attractions, you can visit 11 scenic spots in five days and experience the magical metropolis which is known as "Paris of the East".
Day 1
After you arrive in Shanghai in the morning, just check in at the hotel first. After a short break, you can head to the Chenghuang Temple, which brings together Shanghai's various specialty snacks, to taste the food, then head to the Yu Garden to have a visit. In the afternoon, go to the most famous commercial district in Shanghai, visit the department store and the old shop, and go to the Bund in the evening to enjoy the The Universal Expo of architectures and the Waibaidu Bridge.
Day 2
Today's itinerary will include firstly visiting at the Ex-China Pavilion – China Art Palace of the World Expo. Now the Shanghai Art Museum has moved in and there are plenty of collections to enjoy. Then go to the most tasteful Nongtang Tianzifang on the Shanghai Bund and shop at Shanghai landmark Xintiandi in the evening.
Day 3
It is best to arrive at Shanghai Disney early today. Usually there are fewer people in the morning and you can play more. It is recommended to play the entire park counterclockwise. First take a photo in the Twelve Friends Garden of the Garden of Wise, then go straight to the Adventure Island to experience the exciting crazy project, then arrive at the Treasure Bay to enjoy the new and wonderful performance, and lunch is here. After lunch, you will play in the fantasy world with your little friends in the childhood animation, and then go to the World of Tomorrow to experience the new experience brought by the future technology. Finally, return to the beautiful castle in the center of the park to enjoy the night performance.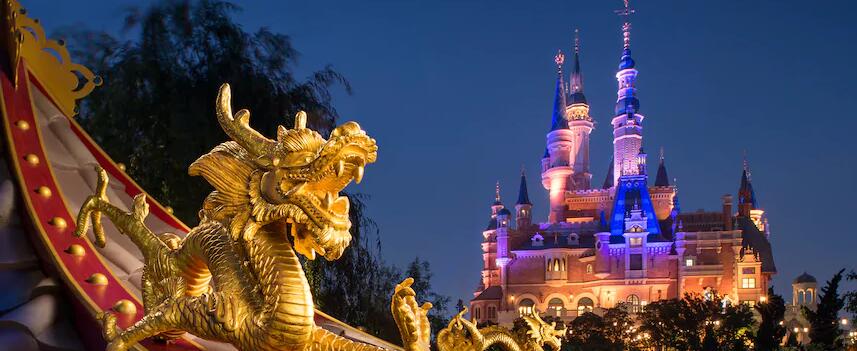 Day 4
In the morning, go to Madame Tussauds to visit the wax figure and take a photo with them. Then go to Lujiazui, the world-famous financial center. The famous Jinmao Tower and the Oriental Pearl Tower are also located here, and you can enjoy the night view here in the evening.
Day 5
You can take a stroll around the hotel this morning, or take a break or pack your luggage at the hotel. Check out at noon, go to the airport and end the trip.