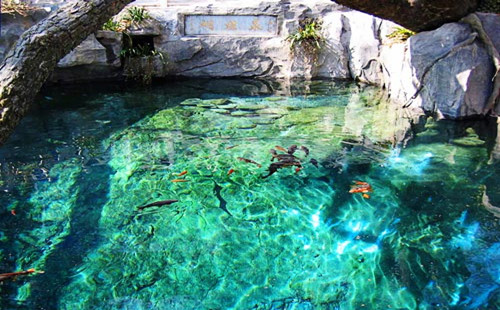 Butterfly Spring, located under the Yunlong Peak of Cangshan Mountain in Dali, covers an area of more than 50 square meters and is a square spring pool. Butterfly Spring scenic spot's spring water is crystal clear. Every year at the butterfly meeting, tens of thousands of butterflies come from all directions and fly around the spring. Butterflies are as big as slaps and as small as coins. Countless butterflies also hook their feet and chain their heads and tails, hanging from the Acacia tree to the water, which is very colorful and marvelous.
Butterfly Spring is one of the famous tourist destinations in Dali. It has beautiful scenery, clear spring water and unique wonders in the world. With the spread of the film "Five Golden Flowers" that is reflecting the life of the Bai people, the bizarre landscape of Butterfly Spring is even more famous. Yunnan Tourism Scenic Spot Quality Rating Committee officially approved Dali Butterfly Spring Scenic Spot as a National 4A-level tourist scenic spot on 9th June, 2018.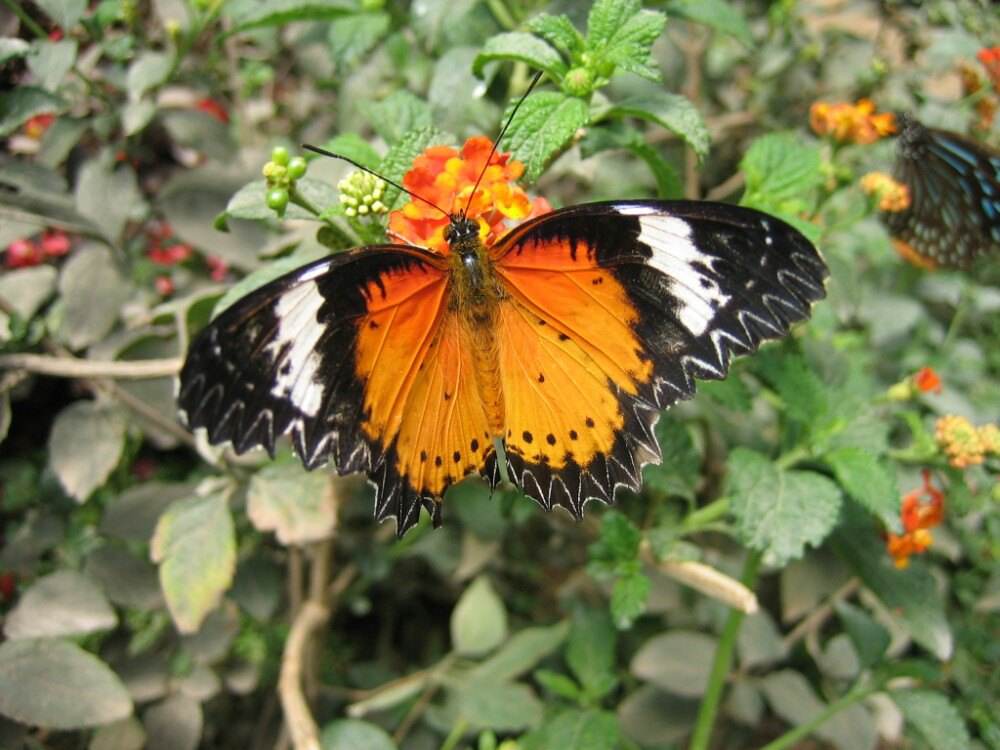 Butterfly Spring's water is soaked in the sand layer of rock cracks, the water quality is particularly clear, and it will gather into a pool as soon as it comes out of the surface without any pollution. In recent years, the spring water flowing out of Butterfly Spring has been treasured by park managers in three ponds that are larger than one pond, for people to watch. Butterfly Spring has changed from the past one pool to the current four pools, which is the most conspicuous landscape in Butterfly Spring Park.
The area of Butterfly Spring is quite large, with many tropical plants, fresh air and mild climate, which is very suitable for visiting! The scenic environment is very good, the birds are singing, and you are at ease here! The fish swim freely in the spring water and play happily. A few big white geese walk leisurely by the water, presenting a harmonious scene of nature!