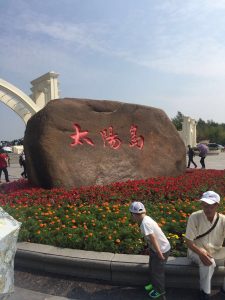 Sun Island Scenic Spot has several attractions on the island, and the Russian-style town is a Russian-style tourist and leisure town. The whole town consists of 27 villas and houses that reflect the simple, rich Russian style and architectural art of the last century. The ticket is a passport with a fare of 20. You will feel leisurely and quiet. If you want to go there by boat, you don't have to take a big boat of 10 yuan. There is also a boat on the dock that costs only 3 yuan. You can find it when you look for it. In addition, there is a battery car on the island. Don't take it, just walk straight into the scenic spot, as taking a leisurely stroll is quite comfortable there.
In the Sun Island Scenic Spot, there is a deer garden where you can buy food by costing 5 yuan to see the deer in the vicinity. In the Squirrel Island, bringing some melon seeds to the squirrel is fun, and you can buy some fish food for the fish. When you are free to take a walk and row boat to see the scenery, you can stay there for one day. During September, it is really the best season in Harbin
It is very worthwhile to visit the Sun Island Scenic Spot; the green plant coverage is very high. You can reach the scenic spot directly by taking cable car, and the cable car and Sun Island tickets are recommended to be bought together, which can be a little cheaper. There are waterfalls in the scenic spots, squirrel islands where small squirrels are running all over the place and they are not afraid of people. And if you buy melon seeds for them to eat, you can take pictures. Also, the scenery of the Swan Lake and flower gardens are beautiful.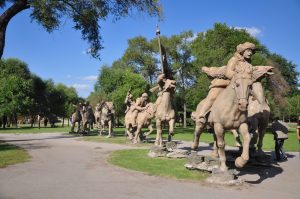 Harbin Sun Island in summer features beautiful scenery and pleasant climate. In winter, the snow is covered with ice and the scenery is exceptionally enchanting. Harbin Ice and Snow Culture Exhibition Hall is a cultural venue that displays the history of Harbin culture and the art of ice and snow.