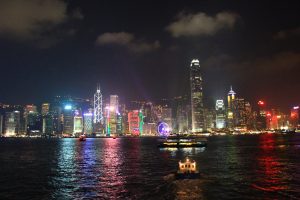 Victoria Harbour to Hong Kong is similar the Huangpu River in Shanghai. Of course, Victoria Harbour will be even bigger. After all, it is a seaport. During the day in Victoria Harbour, you can enjoy the different feeling on the Star Ferry. If the daytime in Victoria Harbour is simple and tasteless, then the night at Victoria Harbour is a mysterious but attractive poison that will make you deep and can't get out of it. The night at Victoria Harbour makes no difference to Shanghai's Bund, but more of a kind of fashion, and the night view of Shanghai Bund is elegant. The Victoria Harbour is more spacious and longer, and the river is wider, and you will feel something different.
Victoria Harbour is a must-see classic scenic spot for every visitor who makes a trip to Hong Kong. The location is located near Tsim Sha Tsui MTR Station. There is also the Hong Kong Museum of Art and the Avenue of Stars near the harbour. The scenery is beautiful, and the whole beach will make you feel refreshed. Opposite the harbor, there are high-rise buildings, of course, the most suitable time to come to the Victoria Harbour is at night, as you can choose to go to the other side by boat to appreciate the amazing charm of the night view there, then take the bus or cable car, or take a taxi to the top of the Victoria Peak. At night, the high-rise buildings are star-studded, and when you are overlooking from the top of the mountain, you will really feel the scenery is beautiful.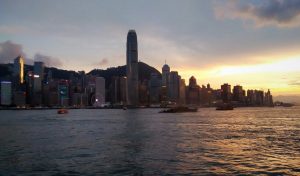 The night view of Victoria Harbour is really fascinating! The street band that is composed of Hong Kong trend youths makes people stop to listen; lovers rely on the railings to talk about love; the old man walks with the children on the Avenue of Stars; tourists appreciate the beauty and have long been reluctant to leave. The light, the sea, the breeze makes people get away from the world and forget the troubles!